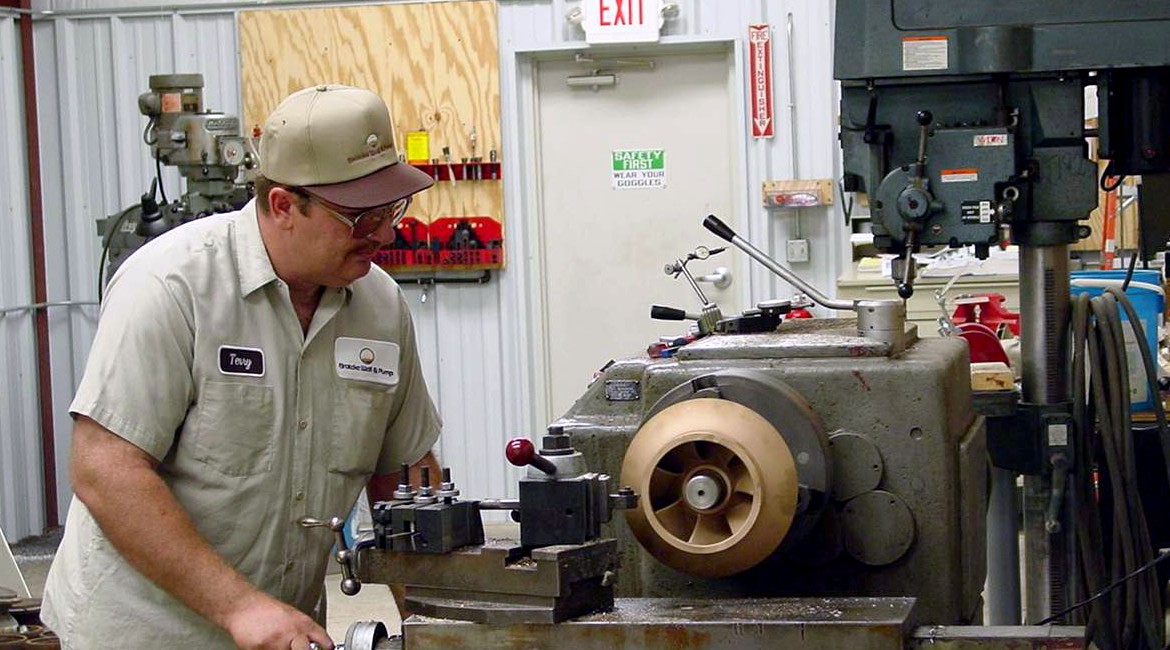 Why Brotcke Is The Best For Missouri Pump Repair
If you're in charge of well maintenance, you know what a stressful job it can be.  Each part of the system must be working perfectly in order to produce safe, potable water.  A well is nothing if you're unable to access the water in it, and having a working pump is what allows you to access that water.  At Brotcke Well & Pump, we understand the importance of fast, professional, affordable water well maintenance.
Speed
A water well is not something that you can let stay out of commission for long.  Whereas other well maintenance companies lack the proper equipment and facilities to facilitate timely pump repair, Brotcke Well & Pump has a complete machine shop on the premises.  That means that whenever you need a well accessory, anytime, we can get it to you quickly and custom made.
Expert Staff
At Brotcke Well & Pump, we only hire the best, brightest, and most experienced civil and mechanical engineers.  Everyone who works for us is expertly trained in well design and maintenance, and because we've been in business for over 30 years, we know what we're doing in the hiring process.
Full Service
Brotcke Well & Pump is a full service design-construct, municipal and industrial water well and pump service contractor.  We don't outsource any part of our operation, and that means less in overhead costs for you, and exemplifies how we know the well business inside and out, top to bottom.  In hiring us, you aren't just hiring pump repairers or turbine installers, but designers and engineers as well.
If you're in the process of deciding whether or not you want to install a well or you've had one for years and are unsatisfied with current maintenance, contact Brotcke Well & Pump today.  With decades of experience and only the most highly trained staff, we've got you covered for all needed well maintenance.