Top Signs You Might Need Your Well Rehabilitated
There is a lot that can be done to rehabilitate a well that is not performing up to expectations. It is not uncommon for older wells to need some help and maintenance over the years. Many of the causes for wells to experience contamination or other issues are beyond the control of the landowner.
If development goes in above your well, it could have an impact on your water quality for example. Here are some major signs that you might need water well rehabilitation services.
Decrease In Palatability
If your water has been clean and good tasting, and then you start to see a decline in quality, then it is important not to ignore this. A foul taste can mean that there is bacteria or debris in your water that can cause health problems and even create trouble for your equipment.
Extended Dry Period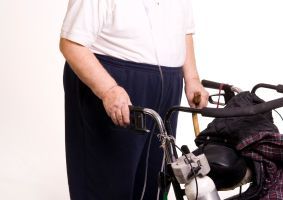 Aquifers and wells can become depleted during times of drought. The lack of water level can cause debris from cave-ins to fall into your well. Pipes that were once submerged can suddenly be empty and even experience bacterial growth. Wells that are having cave in issues can lead to cracks and holes in the casing of your well that leads to organisms and dirt getting into your water.
Older Well With Unknown System
Some wells can be very old. Over the years, seismic activity and changing water flows can lead to unstable earth around your well. Well casings can get small cracks that can attract tree roots and other plans seeking water thus creating an even larger hole that can lead to well contamination.
Lack Of Water Pressure Or Flow
If you have seen a gradual or sudden drop in the flow of your well, then it is time to get it evaluated. Water well repair is much less expensive than getting a new well drilled. You will be glad that you contacted the well rehabilitation experts at Brotcke Well & Pump. Contact us at any time for the best service in the Midwest.